PAY AS YOU WANT, IN COMPLETE SECURITY!!

You are asked to choose your payment method while you are preparing your shopping basket..

When ordering, you will have the choice between the following payment methods:

Credit card :

The site FumerChic.com uses the new PayPal Premier account. You do not need a PayPal account. Therefore, you can buy and pay securely by credit card. The SSL protocol guarantees 100% confidentiality for your banking data..
This is how this simplified payment process works:
Enter your name and delivery address;
You will be asked to provide your credit card details, your address and telephone number;
(Optional) After verification, you can choose to save these details by creating a PayPal account in order to speed up your future transactions.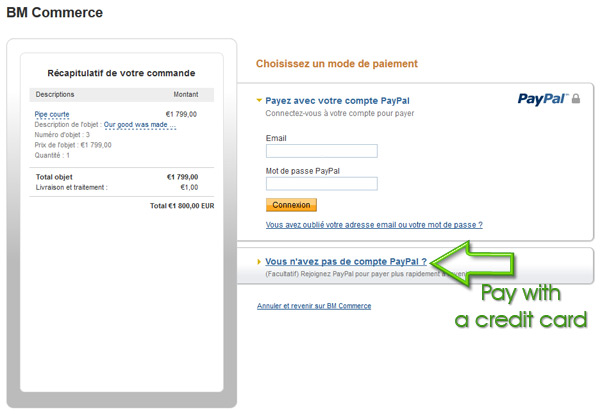 Paypal :

When using PayPal, you can make your purchases in complete security: Combating identity theft with a high level of data encryption. Prevention of fraud by advice for online purchases and 24/7 monitoring of transactions by anti-fraud professionals around the world. Protection of your purchases with a cover for transactions.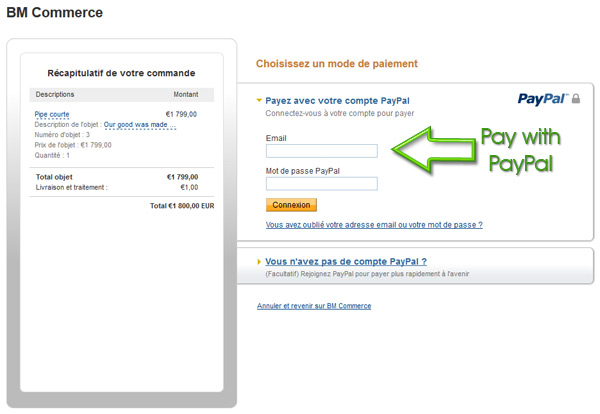 For further information about Paypal, click here

To open a Paypal account, click here
Cheque :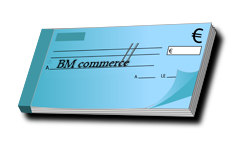 Write a cheque for the total amount of your order in Euros only, payable to BM Commerce and send it by post to the following address:

BM Commerce
762 Boulevard Jeanne d'Arc
06210 Mandelieu la Napoule
France

When we receive it, our accounting service will validate your payment and dispatch the order. .
Bank transfer :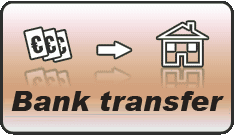 Print your order summary and send our bank details to your bank in order to pay for your order. Our accounting service will process your order as soon as the transfer has been credited to our account:

Bank details:

Account holder : BM Commerce
Domicile : 762 Boulevard Jeanne d'Arc - 06210 Mandelieu La Napoule - France
Bank code : 30002
Sort code : 03266
Accoun number : 0000117413Z
RIB key : 74
IBAN : FR09 3000 2032 6600 0011 7413 Z74
BIC (Bank Identifier Code) : CRLYFRPP

Please indicate your name and your order number as a reference on your transfer.
Any bank charges requested by your bank are payable by you. Please be sure to ask your bank to credit our account for the sum corresponding to the total of the amount to be paid.